About Us
---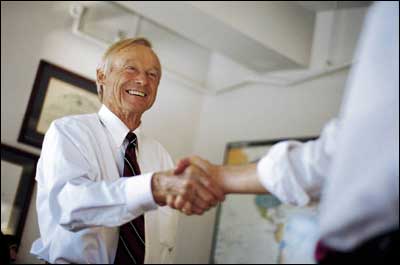 It's about making connections.
First Bank of Catalina is a local, community bank that will work hard to satisfy your banking needs. We are dedicated to providing you with a friendly atmosphere, a cordial welcome. Here, you are on a first-name basis with our staff.
We strive to earn your trust and gain your satisfaction, and will settle for nothing less!
First Bank of Catalina was established in 1939 by John W. Haber and his wife, Marilyn. From the small, one-office building on Main Street, First Bank of Catalina has expanded and grown into the large establishment it is today. We now employ over 20 staff members, and our current CEO, John W. Haber III is the grandson of our original CEO and founder. For trust, dependability, and consistency, turn to First Bank of Catalina.
FBOC Headquarters are located at:
First Bank of Catalina
4228 Fourth Street
Catalina, AZ 85612
206-984-BANK